current ~ IG ~ archive ~ contact
No one nothing
David Hanes & Richie Culver
Text by Maximilian Mauracher
The cave is a cage,
its monstrosity all but a phase.
Darkness is not the absence of anything—
it is the presence of the Other.
Anything falls into the abyss, objects pass away
and illusions are suspended, too.
In a vacuum, we are all the same—yet unable to see.
Plato's Cave sheds light on what dies in darkness:
It is ignorance that prevents the prisoners from leaving the cave—
and it is ignorance that prevents us from learning the truth.
A mind is a dark place, limitless and bottomless,
but we put it in chains.
A shivering dark, a fractured shell,
left behind is flesh yet spectral one.
Our friend Narcissus, thirsty after hunting,
leaned upon the water and fell in love.
Wherever he looks, he reflects himself.
He is denied any experience of the Other—what a poor gestalt!
It is a shallow life without the abyss,
a life in the shadow never seeing the dark.
We're forced to hide until we return to die.
We fetishise the self, but where is the love?
"Whoever fights monsters should see to it
that in the process he does not become a monster.
And if you gaze long enough into an abyss,
the abyss will gaze back into you."
—Friedrich Nietzsche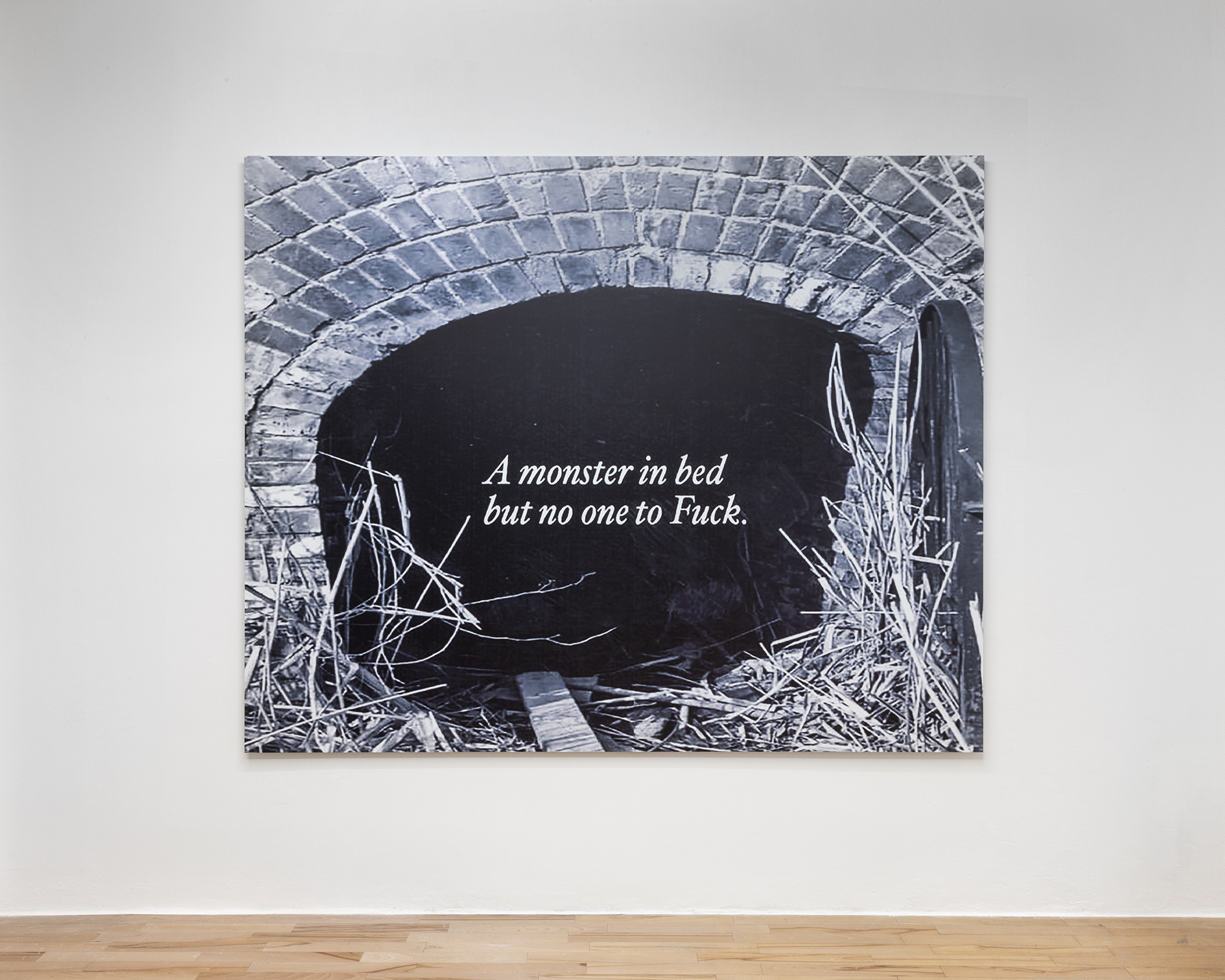 Untitled (No one nothing) by Culver and Hanes is part of a triptychon the duo has worked on in 2020, the world around them being locked down. The artist duo's collaboration is a manifestation of action and reaction in layers. Words carved out of images—rather than placed upon each other—the latter being taken and developed in a dark room by Hanes at the age of 14. You can't unsee the naïve wish to see what can't be seen, to hear the voice in the void. While all dark and gritty back then—walls of the past, crumbling bricks, and abandoned places—there is now some sweet nostalgia hidden in the dark.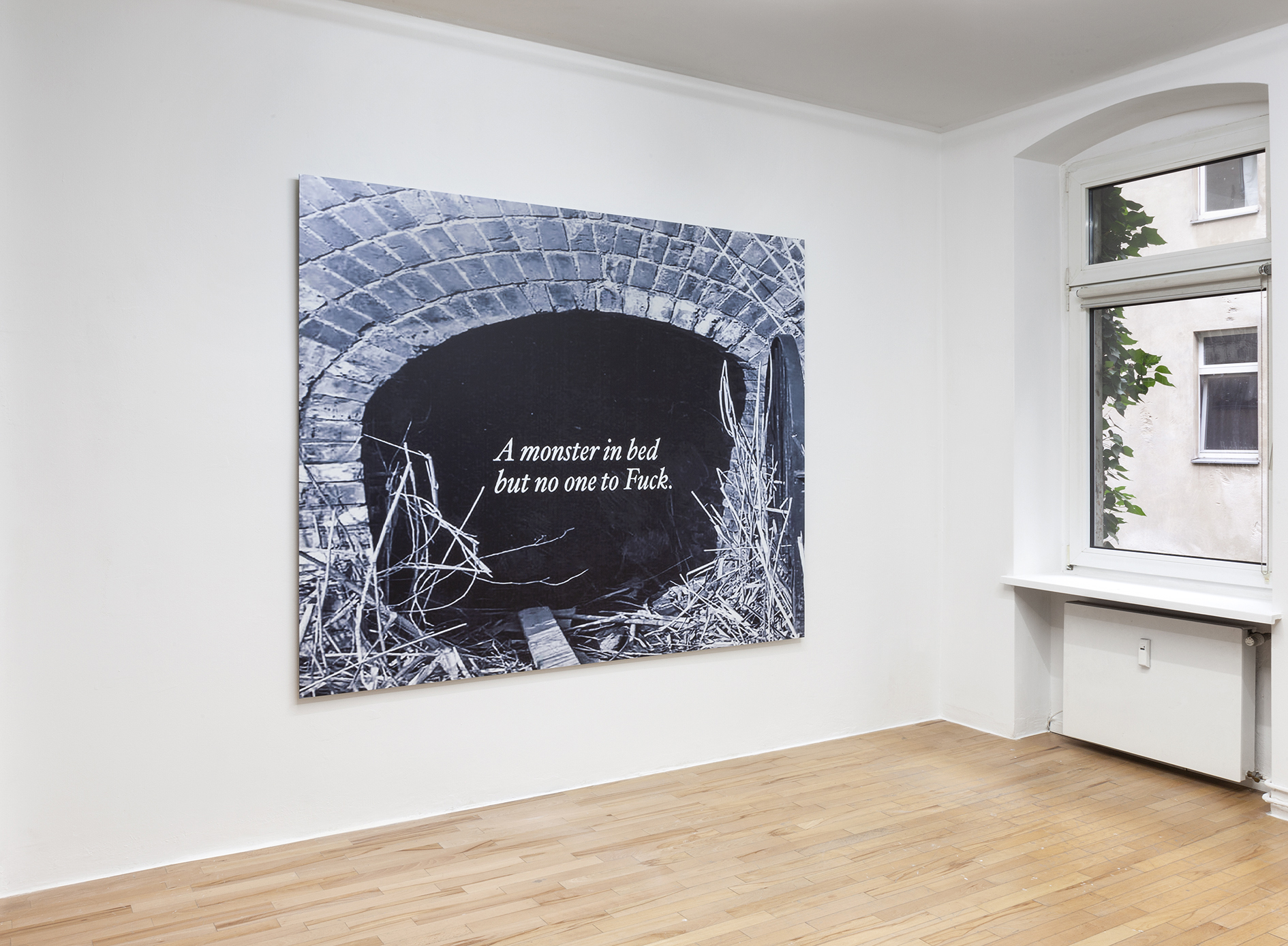 David Hanes is a Canadian-American visual artist based in Berlin. Richie Culver is a British artist based in Lisbon. The two first met online, later at a studio visit in London and remained friends since then. They are both investigating autobiographical motifs in painting, sculpture, and photography—Culver through words, Hanes through images. The three-part series is the culmination of an ongoing collaboration in which the egos dissolve and a shared artistic practice is being created. A sun and a moon but who's who.
www.davidhanes.info www.richie-culver.com
@davidhanes.info @richieculver
Francisverein
Selchower Str. 4
12049 Berlin
9 – 31 July, 2021
For further information and press enquiries, francisverein@gmail.com
Absolutely necessary: mask & negative test
By appointment only
FRANCISv